View it in your browser
Saturday, June 16, 2012
Letter #6
It has been a very busy year... so busy that we haven't had much time to tell it.
Can you believe it is June already? With the seasons, so much has changed.
Ten days ago, we covered Swimwear Designer Caitlin Kelly's exclusive S/S 2013 rooftop runway show at 2 Gold Street in the Financial District. The event was sponsored by Don Q Rum and Top Brass Vodka and the gift bags were filled with Pearl Wedding Cake vodka, cracked nail polish, Moroccan argan oil lotion and other cute items. I wear my rational-animal.org ribbon like my life depends on it:
Last month, we spent a few hours on a rooftop in the Lower East Side and this beautiful video consisting of New York's ArtBattles champions came to be. Appropriately, its founder Sean Bono is pictured in the still image below.
To learn more about ArtBattles and to join, press play:
Later that month, we traveled to Detroit, Michigan for its annual Movement Electronic Festival. It is one of the largest electronic festivals in the United States. This year, Major Lazer, SBTRK (pictured below), araabMUZIK and many others played live.
It was well attended. According to the Paxhau site, over 107K music lovers attended this year!
It was one of our best experiences yet. Proudly, GrungeCake Magazine was official media this year -- when initially received, it was totally tear-jerking information. We will definitely be in town for Movement 2013. Stay tuned for our Movement film releasing through our brand new website.
araabMUZIK was a really nice guy. As he stood in front of me in the press / media area, I asked him to take his picture. I could have been rude and just snapped his face like others... I am glad I didn't.
During Major Lazer's set:
We also interviewed a few local artists during our time in Detroit. Stay tuned for our video interviews featuring Miz Korona, Leaf Erikson, Magestik Legend, B.L.A.K.E. Eerie and coverage of the J Dilla Rebirth Listening Party.
On Wednesday, May 21, we had the pleasure of collaborating with Suzi Analogue (Nail Tite) and Mohammadia (Frank White) for their nail tone launch at Space on White. See images from the event on our Buzz site by clicking here.
In April, we traveled to Los Angeles and attended Paid Dues as press and we presented Big Stat and Method Man's cypher. It gained coverage on many Hip-Hop blogs -- notably Worldstar, RapRadar and HipHop DX. Today, collectively, our video has received over 126K independently and over 152K on WSHH.
+++
As of Monday, June 11, "Oceania" streams for free in its entirety for one week exclusively on the iTunes Store. Fans will be able to pre-order the album all week leading up to the June 19 in-store date. "Oceania" was specially mastered to optimize digital sound quality for iTunes Store customers. The release comes via the band's own Martha's Music / EMI Label Services / Caroline Distribution.
GrungeCake.com, among many other outlets, was chosen to present the exclusive streaming!
Here is the cover:
Dude, We Have A Newly-Designed Website!
With hard work and dedication, we formally present the new and improved GrungeCake.com As if you didn't see this mentioned 4,000 times before this section.
- smiles -
We are sure most of you have visited this website over the years and have witnessed its many changes, but we think this is the one... for now.
If you would like to sponsor GrungeCake - the company - GrungeCake Magazine and / or GrungeCake Records, email us to get started.
On the "Buzz Blog"
We have a new Buzz site full of new music and music news! Click this link to check it out! We are also now on Pinterest and Instagram. Follow GrungeCake!


GrungeCake Records:
Help GrungeCake find new talent!




If you would like to help us spread the word, feel free to download and print the flyer below and post them in your respective cities. If you do it, let us know!

+++

Offbeat is set to release a raw beat mix executive produced by Jay Quest and designed by Tribe of Wolves. Date TBA. Let me just go ahead and say it sounds amazing!

+++

In partnership with GrungeCake Records, Kendall Elijah released an official music video for lead single 'The Wild'. Since its debut, the video has received over 15K views on YouTube and has made its way onto many music blogs all over the world!

Below lies a video trailer for a new single titled 'Faifax' featuring Obii Say.
GrungeCake Magazine:
In the second week of March, GrungeCake presented a show in Rochester, New York headlining Stalley (Maybach Music Group).
See images of postings around Rochester by Khalil Womack. Flyer design by yours truly.

During the last week of March, we had a release party / showcase for our fifth magazine appropriately titled "Reset". Ski Beatz was our guest DJ! See photos from that event in the right column. It has truly symbolized all that we have been going through. See a preview of the "Reset" episode (or issue) here.

Order it here.

Because our previous distributors have closed or stopped carrying independent books and magazines, our back issues are exclusively be available
in our new online reserve: Buy GrungeCake. Buy back episodes / issues here.

At the end of March, we were asked to interview at Fat Boy Radio. In this interview, we talk about the quality expectancy of GrungeCake artists, what's next and more:
Editor's Pick:
As a very creative person, I thought this would suffice as a visual reference to help the others understand what it feels like to be... creative... in public! She is full of colour and bending her body and mind in ways unimaginable whilst imperfect strangers stare in awe and practically disbelief. She is free. And so are we.


I find the money mani very interesting. Suzi, we still have a date for this nail set!
Latest Press:
Pynk Mag (Online)


What's Next?

At this junction, we will focus on reshaping our company. There's a lot to come in the last quarter of this year. All we can ask is for you to remain loyal and in tune. Last but certainly not least, we have new team members: Yen, Emerald and Kibwe. Meet them on our new contact page.

Interviews with Mimi Tamaoki (Swagger), Renee Neufville (Zhane) and others shot by GrungeCake in TriBeCa will be available this month.

Good Slices, until next newsletter,






Yours with a sweet tooth,
@THEYAMS

This newsletter was delicately planned, executed, written, coded and designed by yours truly. I just thought you should know.



Contact us | Twitter | Facebook | Buzz Feed | Privacy Policy | Advertise

Address:
(By request)

Telephone: (646) 404-1638

Please initially contact us by email if possible. Leave a voicemail with your
full name; call back number, the name of your business and your reason for calling. Calls will be returned if our editor deems it necessary. See our guidelines for submitting content here.

Forward this newsletter to a friend. They'll love you for it.

Follow us on Twitter, Instagram, Pinterest and Facebook. If you are interested in finding us on other social networks, just visit our website and click the appropriate icon(s) on our toolbar.

This email was sent to you by GrungeCake. To ensure delivery to your inbox (not bulk or junk folders), you can add info@grungecake.com to your address book or safe list.

GrungeCake.com complies with the Can-Spam Act of 2003. Your privacy is important to us.
Buy GrungeCake:
A few months ago, we released a limited run of GrungeCake hats and before we could release a look book, they sold out! It is a great feeling, but some of our fans were very displeased -- they couldn't buy any. As a thank you for your loyalty and care about our brand, today, we have a new stock of hats and tanks (pictured below) to ship! Order your tanks and hats by clicking this link:
Totally, wearing my GrungeCake hat in front of the Motown Museum!
See our video look book shot and edited by our photographer George Lee. You can totally meet him in our new contact section, too. We had so much fun this day: Video location: Chinatown Skate Park
Video of the Moment:
Before heading out to the Movement Festival, Josh over at Fanatic Promotions mailed two great albums to us. One of the albums belonged to Phoebe Jean and The Air Force. We have been playing this music video repeatedly since. We think you'd like it as much as we do:
Mental Exercise:
Mindful Breathing
Lately, I have been reading Andrew Weil, M.D.'s words to calm myself down. Instead of remixing his words, I decided to give it to you straight. It has helped and I am not even kidding:
"Practicing regular, mindful breathing can be calming and energizing and can even help with stress-related health problems ranging from panic attacks to digestive disorders." Andrew Weil, M.D.
Since breathing is something we can control and regulate, it is a useful tool for achieving a relaxed and clear state of mind. I recommend three breathing exercises to help relax and reduce stress: The Stimulating Breath, The 4-7-8 Breathing Exercise (also called the Relaxing Breath), and Breath Counting. Try each and see how they affect your stress and anxiety levels. Click to read more.
Reflection: (Are You Giving What You Want To Receive?)
In a relationship (business or personal) and you find yourself complaining about not receiving an equivalence of anything? Are you not receiving equal valued items that you have given in return? Do you feel a sense of imbalance? Or are you the one receiving everything and not giving back? Should you give back? Do you have it to give back?
Often, I hear about situations like these and I find that the best way of dealing with them is to talk to your partner about it and resolves the issues -- face to face, if you can.
We know the number of digital relationships have skyrocketed since our last newsletter.
If you need a relationship counselor, you are in the wrong newsletter. Good luck!
Upcoming Events:
June 18 - Twin Shadow video premiere - Times Square (New York) - 8pm
Sep 8 - Virgo Birthday Celebration - Secret Location (New York) - 8pm
Past Events from the Buzz Archives:
April 7 - Milk Gallery Presents 128 Beats Per Minute: Diplo's Visual Guide to Music, Culture, and Everything in Between, New York (New York)
March 21 - GrungeCake 5 (New York)
Question of the Month:
How many times have you gone vegan?
Downloads - Streams:
K-Offbeat (GrungeCake Records) released his Reset EP in conjuction with our fifth magazine in March. Click the cover below to stream: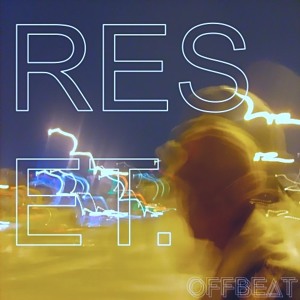 K-Offbeat
Mabii
Quick Links:
Review: Electric Daisy Carnival 2012: Las Vegas Motor Speedway


Interview: Flint Town Connor


Interview: Digging Deep with Black Spade



Interview: Meet Newark-based Creative Brand Brick City Varsity



Interview: Saadi, A New Figment of Imagination



It's All About Timing: A Night with Michael Kors



Video: Caitlin Kelly S/S 2013 Runway Show



Video: Daily Paper Summer 2012 Look Book



Interview: Formerly Introducing The Black Opera, Grasping The Arcane



If you are viewing this newsletter (over the shoulder of a friend), ask them to copy and forward this link you at once! If you have received this email by mistake or you want to unsubscribe, click unsubscribe below. You are always welcome to rejoin, at anytime. Release some pressure.